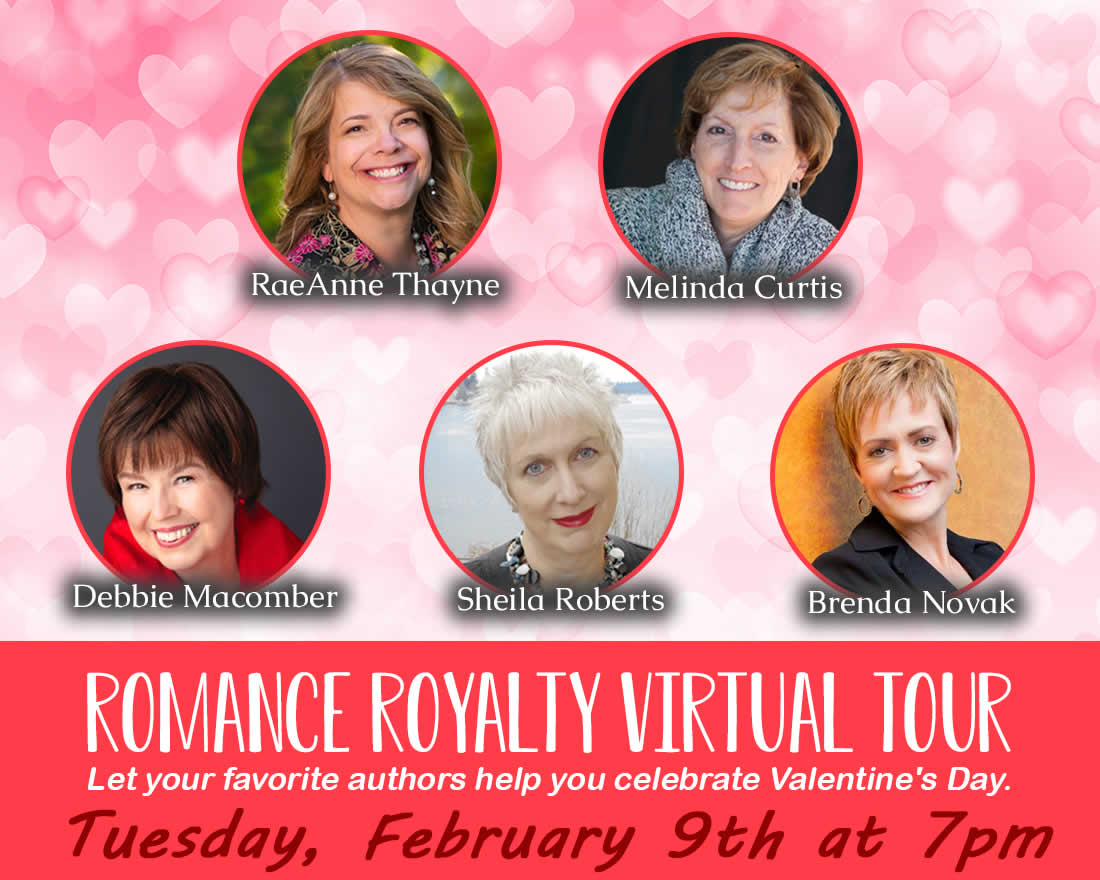 Romance Royalty Virtual Tour presents Debbie Macomber, Sheila Roberts, Brenda Novak, Melinda Curtis, & RaeAnne Thayne!
Tuesday, February 9th at 7pm
Celebrate Love with Romance Royalty
Join New York Times and USA Today best-selling authors Debbie Macomber, Brenda Novak, RaeAnne Thayne, Sheila Roberts and Melinda Curtis on February 9th at 7 p.m. for a virtual Valentine party. Enjoy fun and games, door prizes, and get suggestions for how to make the day special from some of your favorite romance-women's fiction authors. Come visit with these queens of romance, hear about their upcoming books, and celebrate love, romance, and reading.
Eventbrite Link for free registration: https://www.eventbrite.com/e/romance-royalty-virtual-event-tickets-137438274579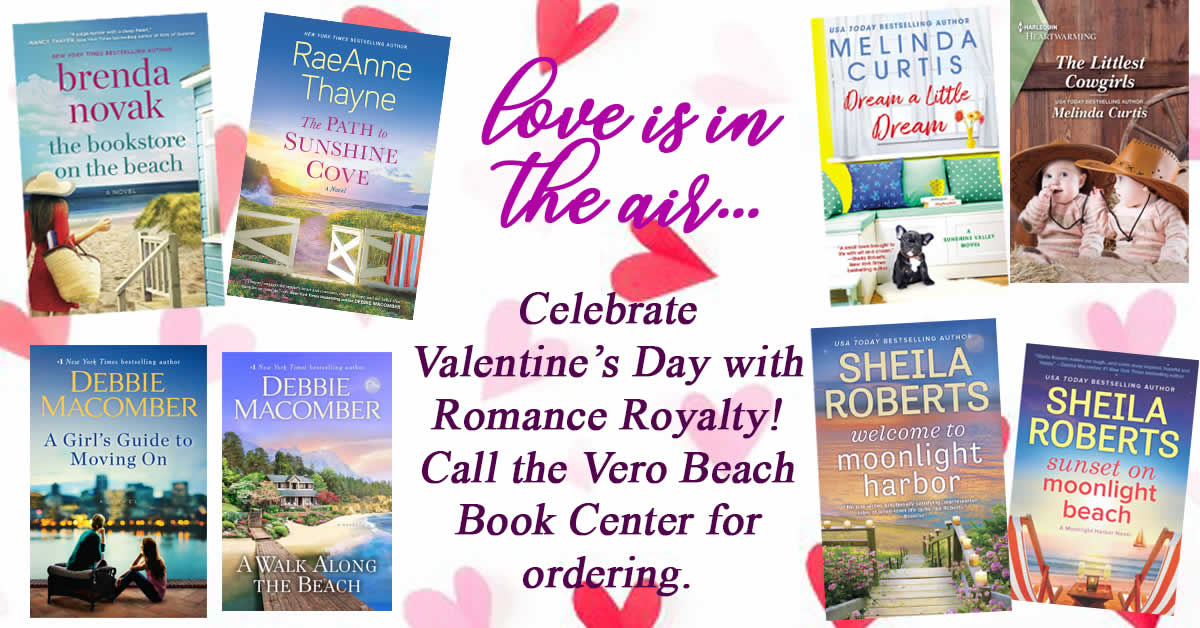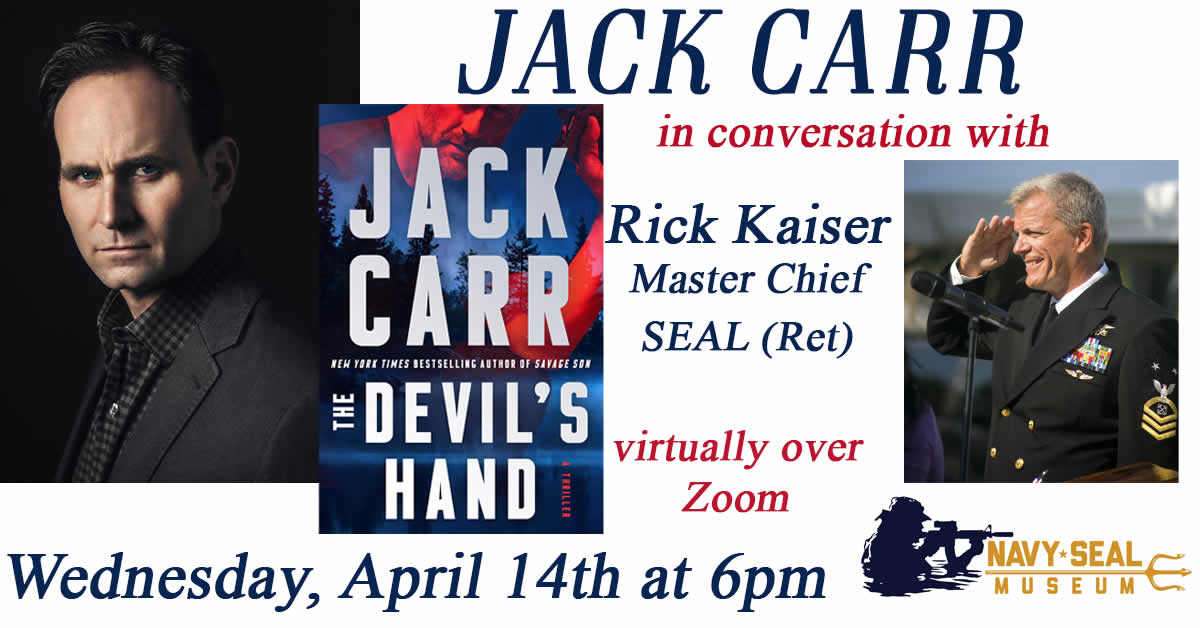 Jack Carr presents "The Devil's Hand" in conversation with Rick Kaiser Master Chief SEAL (Ret)
Wednesday, April 14th at 6pm
Jack Carr presents "The Devil's Hand" in conversation with Rick Kaiser Master Chief SEAL (Ret)
Jack Carr is a former Navy SEAL who led special operations teams as a Team Leader, Platoon Commander, Troop Commander and Task Unit Commander. Over his 20 years in Naval Special Warfare he transitioned from an enlisted SEAL sniper to a junior officer leading assault and sniper teams in Iraq and Afghanistan, to a platoon commander practicing counterinsurgency in the southern Philippines, to commanding a Special Operations Task Unit in the most Iranian influenced section of southern Iraq throughout the tumultuous drawdown of U.S. Forces. Jack retired from active duty in 2016 and lives with his wife and three children in Park City, Utah. He is the author of The Terminal List, True Believer, and Savage Son.
Rick Kaiser was born in Milwaukee, Wisconsin. After attending Basic Underwater Demolition SEAL (BUD/S) training Class 109 in Coronado, California, he was assigned to SEAL Team TWO in 1980. Rick deployed three times with SEAL Team TWO 2nd Platoon, specializing in Winter Warfare, Sniping, and Combat Swimming. He was assigned to SEAL Team SIX in 1985 acting as lead diver, breacher, and sniper. In 1993, Rick received the Silver Star for Valor during the Battle of Mogadishu (Black Hawk Down). He served as the training chief and lead sniper from 1993-2000. He then served as Deputy Operations Officer from 2001-2013, overseeing and managing numerous combat deployments post 9-11 of SEAL Team SIX personnel to Afghanistan, Iraq, Africa, and many other locations around the world. Rick is currently employed as the Chief Operating Officer of the National Navy SEAL Museum and lives in Vero Beach, Florida with his wife Barbara.
Eventbrite Link for free registration: https://www.eventbrite.com/e/jack-carr-in-conversation-with-rick-kaiser-master-chief-seal-ret-tickets-137986149287